How does Android data extraction software work?
You can extract data from internal memory and fix Android phone and tablet system issue.
1. Download and install Andriod data extraction on PC.
2. Run the software and connect your damaged Android device to computer with USB.
3. If your screen is broken or cracked and you can't enter password or device is not responding:
a. Star and confirm Android phone abnormal condition and device model.
b. Put device into download mode and scan data in your phone's internal memory or memory card.
c. Choose any data and start the recovery.
3. If your Samsung is stuck or bricked because of Android system issues:
a. Choose your device's abnormal condition and confirm device's name and model.
b. Repair Android system. If needed, recover and save any existing items to your computer.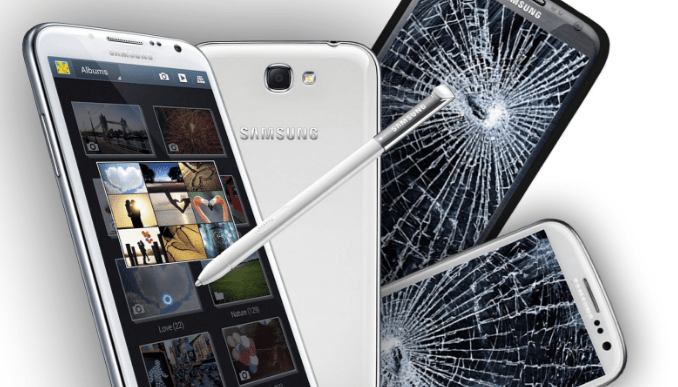 What data can be extracted with this software?
WhatsApp and Attachments | Contacts | Message and Attachments | Call History/Logs
Photos Gallery and Picture Library | Video | Music
Word | Excel | PDF | PPT
Recoverable scenarios and supported devices: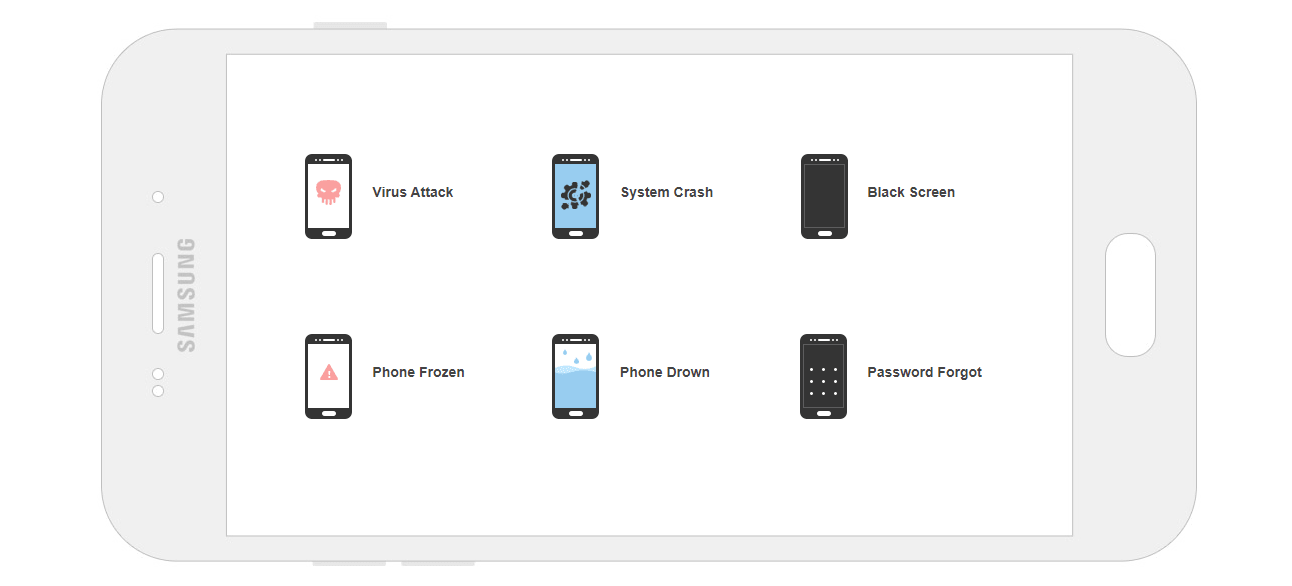 1. Screen touch doesn't work because of screen damaged, locked screen, or broken screen problem.
You dropped or cracked the screen of your old Samsung phone and tablet, but you are not going to change the screen because you prefer to get yourself a new phone. However, you must want the data on the old device. Android data extraction is your best choice.
2. Samsung device is black screen or not responding to any touch gesture, resulted from system crash, virus, rom flashing failed.
There must be some hardware or system issue on your device, which causes your Android blackout or stuck in brick condition.
Samsung Galaxy Note: Note 5, Note 4 , Note 3
Samsung Galaxy S: S6, S5, S4
Samsung Galaxy Tab: Tab Pro 10.1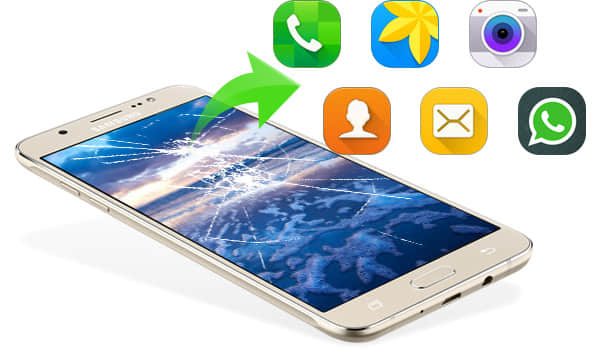 ---
HOT Article