"I forgot my password for my Samsung phone. Is there any other way I can bypass the S4 lock screen?"
"I have a Galaxy S5, and the lock pattern isn't working. Is there a way to unlock my Samsung phone without losing any data, texts messages particularly?"
"My Samsung Galaxy S6 is locked, and I forgot the password. I didn't sign up with Samsung account before this. How can I bypass Samsung lock screen?"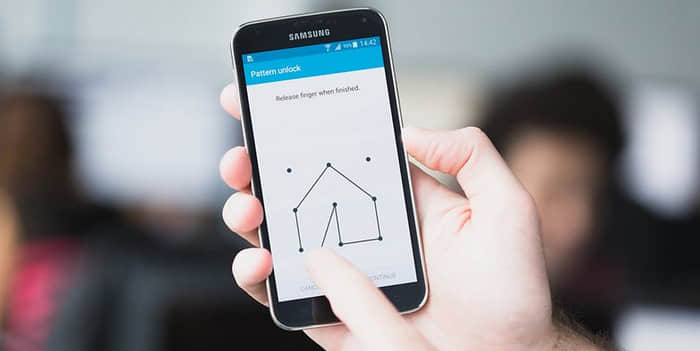 Forgot password for Samsung screen secured lock? You could possibly figure out the password by recalling thoroughly or asking your intimate people. If you still can't call back the memory, you may ask is there any way to unlock your Samsung device forgot password? Of course! You simply need help with these 3 effective Samsung screen lock removal methods, including Samsung's Find My Mobile, FoneCope Unlock, and Factory Reset.
Part 1. How to Unlock Samsung Galaxy with Find My Mobile (Even Galaxy S7 and Up)

Part 2. Bypass Samsung Lock Screen (Password, Pattern, Pin, Fingerprint) without Losing Data

Part 3. Factory Reset to Bypass Samsung Screen Lock Password, Pattern, Pin, Fingerprint
1. How to Unlock Samsung Galaxy with Find My Mobile (Even Galaxy S7 and Up)
Though you can prove that you own your Galaxy S7 or S7 edge legally, you still cannot have your Samsung phone unlock without losing data from Samsung's or Carrier's service because they will simply ask you to factory reset your Galaxy phone.
Now follow the steps and unlock your Samsung device screen password, pin, pattern, and fingerprint scanner with Samsung account. (This solution requires you had registered a Samsung account to the Galaxy phone before being locked out.)
Supposed to Know:
Android Device Manager will not unlock Galaxy S7 after 2015 because the unlock function has been removed from it for good avoiding possible legal issues. But you still can try to bypass Android lock screen without resetting using ADM.
Google Account no longer allowing device running on Android Marshmallow and up to reset lock screen after entering incorrect password for several times. This unlock function has also been removed.
Step 1. Turn on WiFi or mobile data to connect to internet
Don't be surprised if you find that you can't turn on/off WiFi but only can use mobile data. Because only Samsung device on Android Marshmallow can set WiFi on/off.
Step 2. Log in the Samsung's Find My Mobile official website
Open Official Find My Mobile Site in your browser on computer or tablet/phone, click "Find", and then sign in with your Samsung account ID as well as password.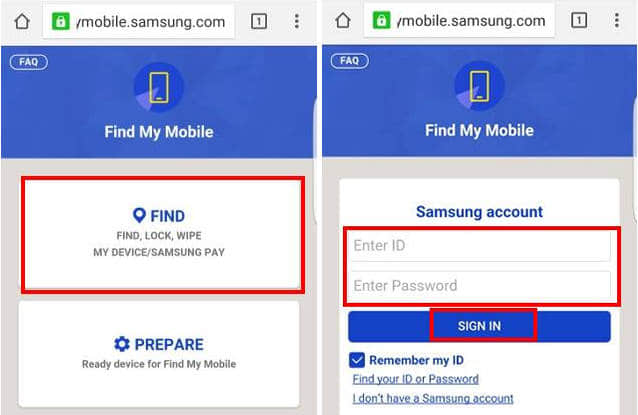 Check your Samsung phone's name and device's model. If this default device is not your target Galaxy S7, you can tap on the Down button and choose your phone from the list. No need to worry about Network or Remote controls. Just tap "Find" to proceed, and then tap on the UP button to expand the 3 options.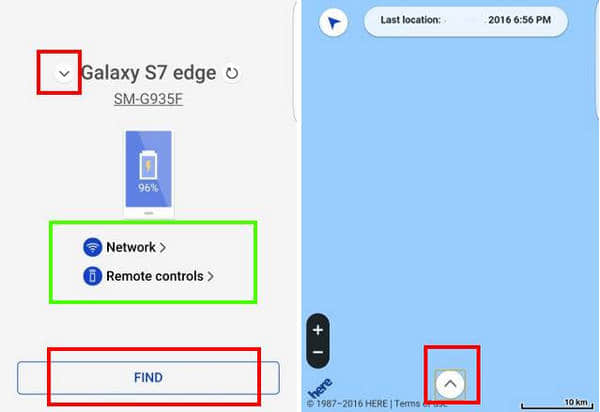 Step 3. Unlock Samsung Galaxy phone and set a new password/pattern/pin/fingerprint
Almost there! Click "More" at the bottom of the screen and you'll see the "UNLOCK MY DEVICE". Click it and your Galaxy S7 should be unlocked in minutes. And you'll be asked to set a new password.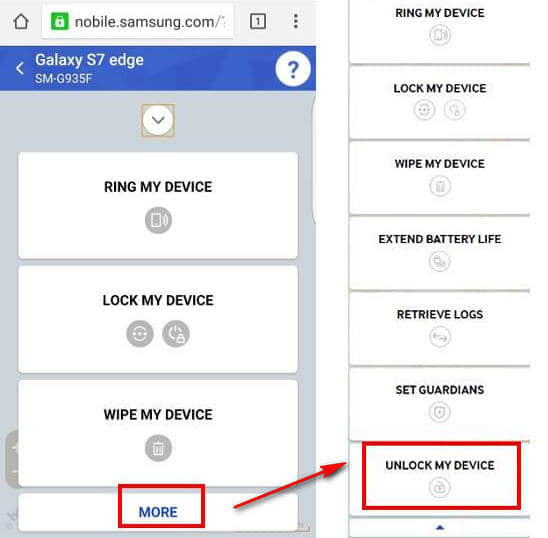 2. Bypass Samsung Lock Screen (Password, Pattern, Pin, Fingerprint) without Losing Data
FoneCope Unlock can effectively remove secured screen lock on Samsung phone with 4 simple steps. It's a useful option if you want to bypass Samsung secured lock screen without losing data but without a Samsung account or Google account. This Samsung screen lock removal software does not require you to have Gmail or Samsung account. But there is an insufficient factor that the supported Samsung device models are limited.

Step 1. Click on Unlock option from the Toolkit
Once the software downloading completes, it is time to run it on your PC and choose "Unlock" to bypass Samsung phone secured screen lock.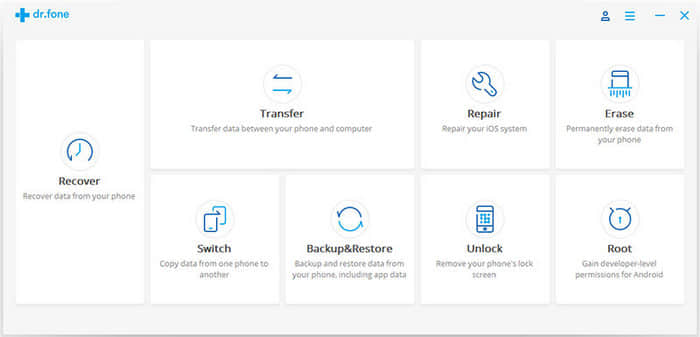 Follow the guide and plug your Samsung phone into PC with USB. Once the device is successfully connected, FoneCope Unlock will start detecting and recognize your Samsung Galaxy Phone on computer.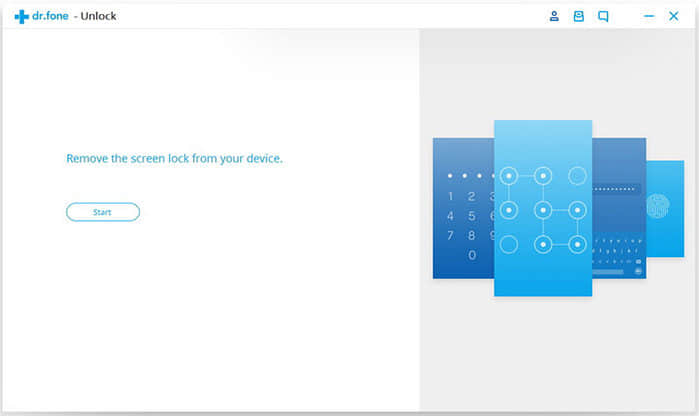 Step 2. Confirm the supported Samsung device model
You can get your Samsung phone device model by going to Setting > About phone/device. After that, go back to computer and select the device model from the list provided by Samsung lock screen removal software. The number of supported Samsung device is limited.
If you correctly choose your Samsung phone's name and device model number, now just click "Next".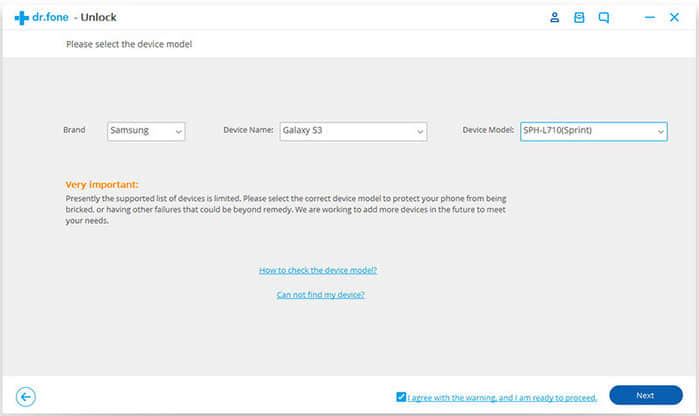 Step 3. Boot Samsung Galaxy into Download mode
It is no evitable to enter download mode on Samsung Galaxy device if you want to unlock Samsung screen lock without factory resetting or losing data.
Power off your Samsung phone > Simultaneously press and hold "Volume Down + Power + Home" until you see any notification > Quickly press the Volume Up button on Galaxy phone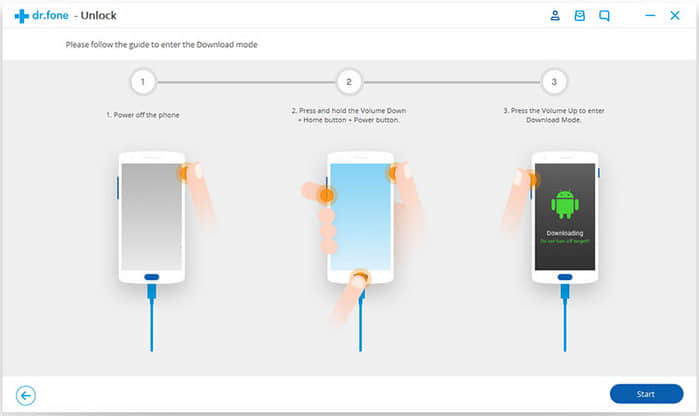 If your Samsung device successfully entered Download mode, you can click "Start" to download the corresponding recovery package for your Samsung Galaxy. Please keep your device connected to the computer all along the process and don't touch any buttons. Please wait patiently for several minutes.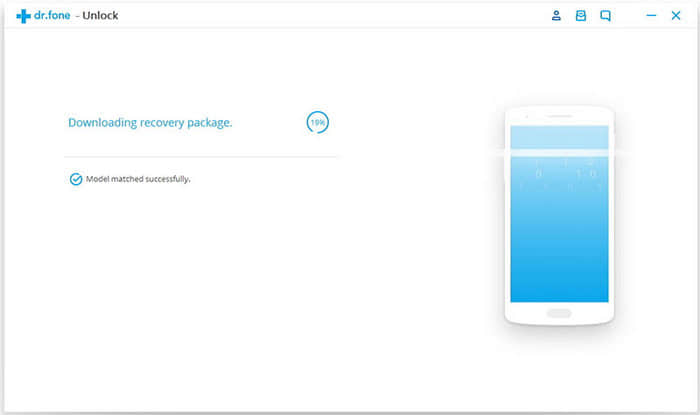 Step 4. Bypass Samsung lock screen without factory reset
If FoneCope Unlock finishes removing screen lock (password, pattern, pin, fingerprint) from your Samsung Galaxy phone, you will see a "Remove password completed" message. Now confirm if your Samsung device still has screen lock.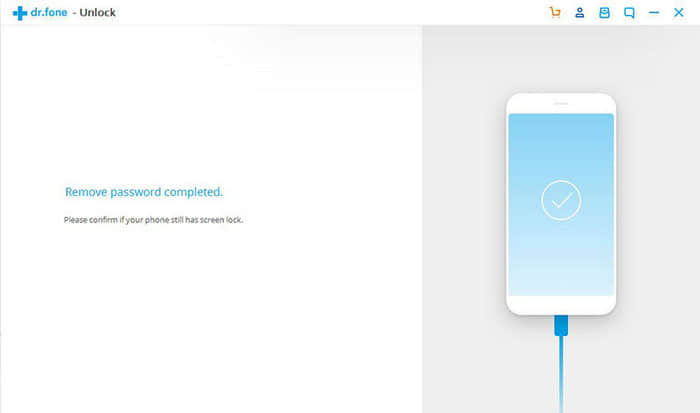 Isn't it simple to bypass Samsung lock screen with FoneCope Unlock software? Why not download and have a try to unlock your Samsung without password?
3. Factory Reset to Bypass Samsung Screen Lock Password, Pattern, Pin, Fingerprint
The last option is to hard reset your lock Samsung phone to original factory setting by erasing everything on device. The secured screen lock will also be deleted. It's hard to unlock your mobile phone without password, and it will become harder because it's good and necessary to protect your private data. Imagine that if someone that stole your Samsung phone can easily unlock or hack your smartphone's password. It sounds terrible! Let's see how to factory reset to bypass your Samsung screen lock step by step.
Tips: Take out your SD card if you have one inserted in the Samsung phone. You still can have your photos, videos, and contacts that are stored on SD card.
Step 1. Power off Samsung phone, and then press and hold "Home + Volume up + Power" simultaneously until you see the software update screen. You will see a "!" and enter Recovery mode after within minutes.
Step 2. You'll be able to choose "Wipe data/factory reset" by pressing Volume down/up button, and then confirm by the power button.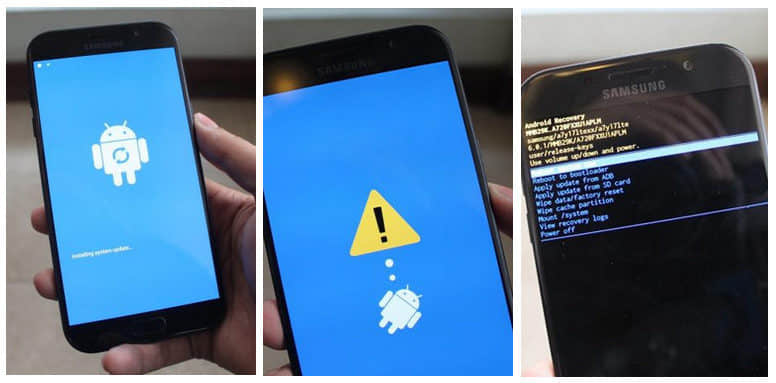 Step 3. When you are asked if you want to delete everything on Samsung device, just select "Yes – delete all user data" to start resetting Samsung to original factory state. Leave your Galaxy phone alone and don't press any button, because it's possible to damage your locked Samsung device.

Your Samsung phone will restart and run normally without screen lock now since you've successfully bypassed Samsung lock screen. It's recommended to set up a default screen lock for your Samsung phone, still. But don't forget the password. Maybe you can write it down.
The Bottom Line
To sum up, if you've registered and added a Samsung account to your device, Samsung's Find My Mobile is the first option that you should try to bypass the screen lock. It allows you to unlock Samsung's password, pin, pattern, and fingerprint screen lock without losing any data. But what if you don't have a Samsung account on the locked smartphone? FoneCope Unlock is also a great choice that helping you to remove the screen lock without data loss, although not all device models are available. Lastly, factory reset your Samsung phone to erase the screen lock setting. It is also an effective way. Now choose the fit method and bypass Samsung screen lock.